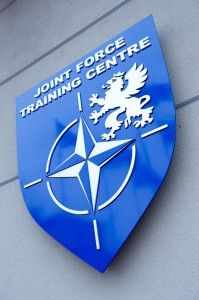 Si sono riuniti il 30 e 31 maggio scorso a Bydgoszcz, nel Joint Force Training Centre (JFTC) della Nato in Polonia, i rappresentanti di otto centri di eccellenza (CoEs) e del Supreme Allied Commander Transformation Headquarters (SACT HQ) di Norfolk, oltre a elementi dello stesso JFTC.
L'obiettivo dell'incontro, nominato Centres of Excellence's Support to Collective Training (COE CTS) Workshop e condotto dalla Transformation Network Branch del SACT HQ, era l'individuazione e la discussione di nuove idee per migliorare la cooperazione tra il JFTC e i CoEs attraverso la definizione di nuovi ambiti da cui esperti e think tank possono fornire efficace supporto.
Come ha specificato lo stesso comandante del JFTC, il generale Pavel Macko, gli esperti rappresentano un serbatoio di capacità e di esperienza di cui il JFTC "ha bisogno al fine di portare avanti la propria missione", che è quella di fornire l'addestramento di livello tattico per le operazioni militari in corso.
La discussione si è concentrata sulla definizione delle esigenze principali per un efficace supporto al JFTC e ha fornito le indicazioni per il miglior utilizzo delle capacità dei CoEs in ambiente addestrativo ed esercitativo.
E' emersa inoltre l'urgenza di migliorare le procedure comunicative tra CoEs e JFTC. Al fine di garantire un flusso comunicativo all'altezza delle necessità sono stati creati dei punti di contatto (POCs) da entrambe le parti.
Tra i CoEs che hanno partecipato all'evento erano presenti: il Civil-Military Co-operation COE (CCOE), il COE Defence Against Terrorism (COE DAT), il COE for Operations in Confined and Shallow Waters (COE CSW), il Joint Air Power Competence Centre, il Military Engineering Centre of Excellence (MILENGCOE), il NATO Cooperative Cyber Defence COE ( NATO CCD COE), il NATO Human Intelligence (HUMINT) COE e il NATO Joint Chemical, Biological, Radiological and Nuclear Defence COE (JCBRN Defence COE).
Tag Joint Force Training Centre in Paola Casoli il Blog
Fonte: JFTC
Foto: NATO