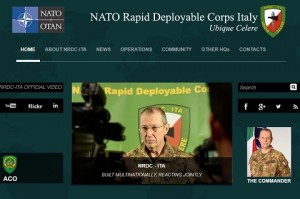 The more you communicate, the more efficient your message will be: it is very hard to get away with this principle, particularly when it comes to succeed in communicating in our contemporary social media era.
In accordance with the growing weightiness of new ways of communication, and keeping an eye on the increasing importance of daily narrative in order to bridge any gap between military and civil audience, Nato's approach looks more and more keen to interface with the internet and web interaction.
Following this point of view, the NATO Rapid Deployable Corps-Italy (NRDC-ITA), based in Ugo Mara Barracks in Solbiate Olona, Varese, has developed a new website, enhanced by new social media profiles as well.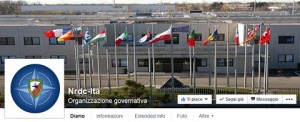 "This new asset will complete the spectrum of the NRDC-ITA information activity, according to the NATO's broader approach to communication": here is the stance of NRDC-ITA Public Affairs Office, which is still working on the new website in order to get it at the ultimate upgrade.
NRDC-ITA is currently involved in operational-level exercise Trident Jaguar 2015, a joint military exercise aimed to turn NRDC-ITA into a Joint Task Force HQ (JTFHQ) and to provide an excellent preparation and coordination of effort for the upcoming scheduled final phase in Stavanger, Norway.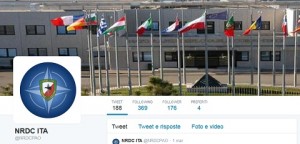 Related articles published on Paola Casoli il Blog:
Ph: PAO NATO website and social media